JOIN US ON FRIDAY, JANUARY 18th
Presenting works by:
ATTILA ANDRASI / SABINA MOE / NADI GOGOULOU /
MARCELLA STÉEN / SARAH JEGELKA & HANNES BRUDER
Once again we were overwhelmed and overjoyed with the amount of talented artists who sent us applications to perform at PAUL. In our fifth edition we are proud to present the works of five outstanding artists. This bi-monthly performance series invites performers of all disciplines and in all stages of their work to perform amidst our new WALL. We are so lucky to have these artists in our presence. Don't miss this inspiring evening!

Doors Open: 19:30
Performance: 20:00
Donations: 8-10euro (Sliding Scale) at the door - Please reserve a spot beforehand by clicking the button below!

*TICKETS*: Due to large turnout we ask you to kindly reserve a spot by clicking on our EVENTBRITE link below. This way we won't sell out, and know how many guests to expect. THANK YOU!
https://www.eventbrite.de/e/the-wall-series-vol-5-tickets-54427513157?aff=ebdssbdestsearch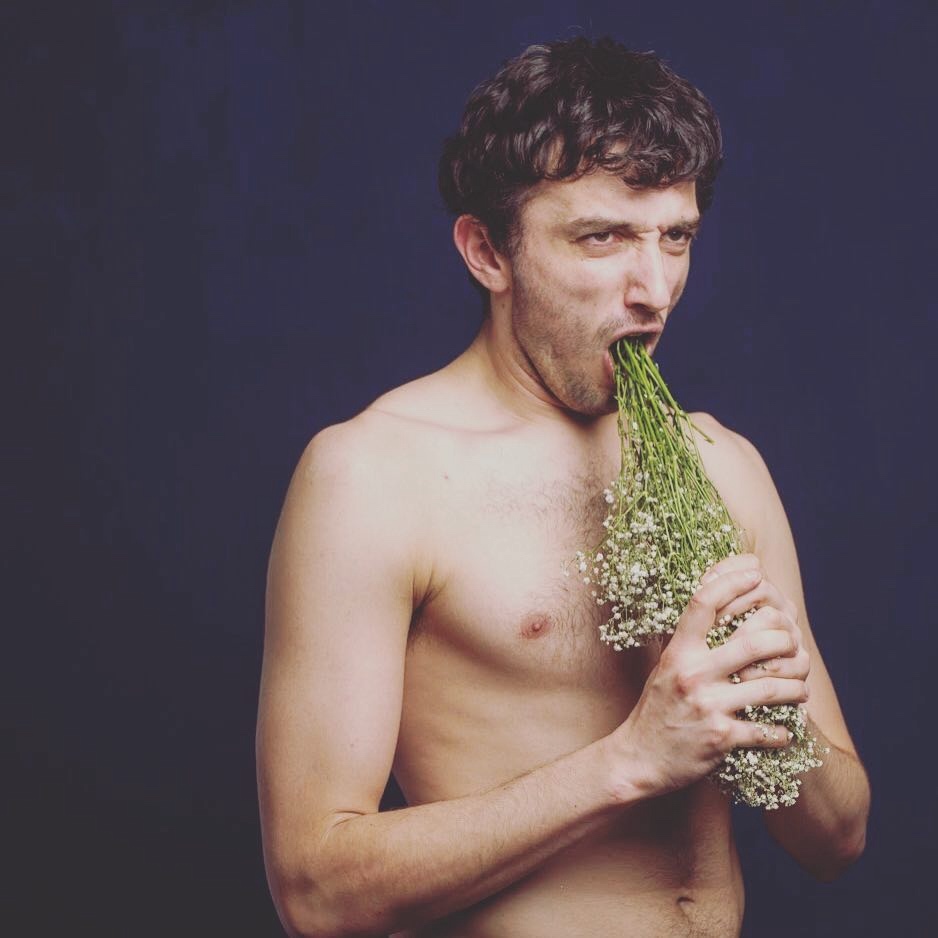 Photo by: Manel Ortega
Description:
Throughout the research process I have been trying to answer three big questions of life. Where humans originate? What are we made of? How do we progress? The aim of my research is to create different images in relations to these questions.
The original piece was made in 2016 at Salzburg Experimental Academy of Dance (SEAD)
Bio:
He was born in Hungary where his interest in dance started at the Budapest Contemporary Dance Academy. He gained his first experience in performing at Trafo and Mu Theatre in Budapest. Attila continued his studies at the Salzburg Experimental Academy of Dance (SEAD) where he gained professional experience at different festivals. (New Face Dance Festival in Salzburg, Symphonic Dance Festival, Tanz House Festival and To Spring Tanz Festival in Salzburg) During his time he worked with Alleyene Dance Company (UK), Eduardo Torroja (ESP), Jelka MIllic (SL), Elton Petri (GR), Rakes Sukes (IND) after he finished his study He was collaborating with Lior Lazarof (ISR), HZT Academy, Berlin with Anna Németh (HU) and The Ryder Project Gallery in London with Andrea Canepa (CO).
Currently living and working in London, Attila has started the creation of his own work as well as delivering CHANGE, FORMATION, TRANSFORMATION movement research workshops in London, Budapest and Berlin. He is looking for movers to collaborate and explore his work and ideas all around Europe.
Description:
String Theory is a research performance based on empathy and teamwork. Five audience members will tie an access to point to the performer and influence, or just listen, to what follows. String Theory provides anonymous responsibility to the on-looker and valuable information to the stage. This piece provides creative influence for and by the audience as well as tangible responsibility for all parties involved. What will we learn, where will we go, and who will we see on this corporeal kite ride together?
Bio:
Sabina Moe is a choreographer//performer from the U.S. She makes work for the purpose of joy and empathy. She has lots of friends. She has make lots of work. She has lots of work still to be done. Hi Mom.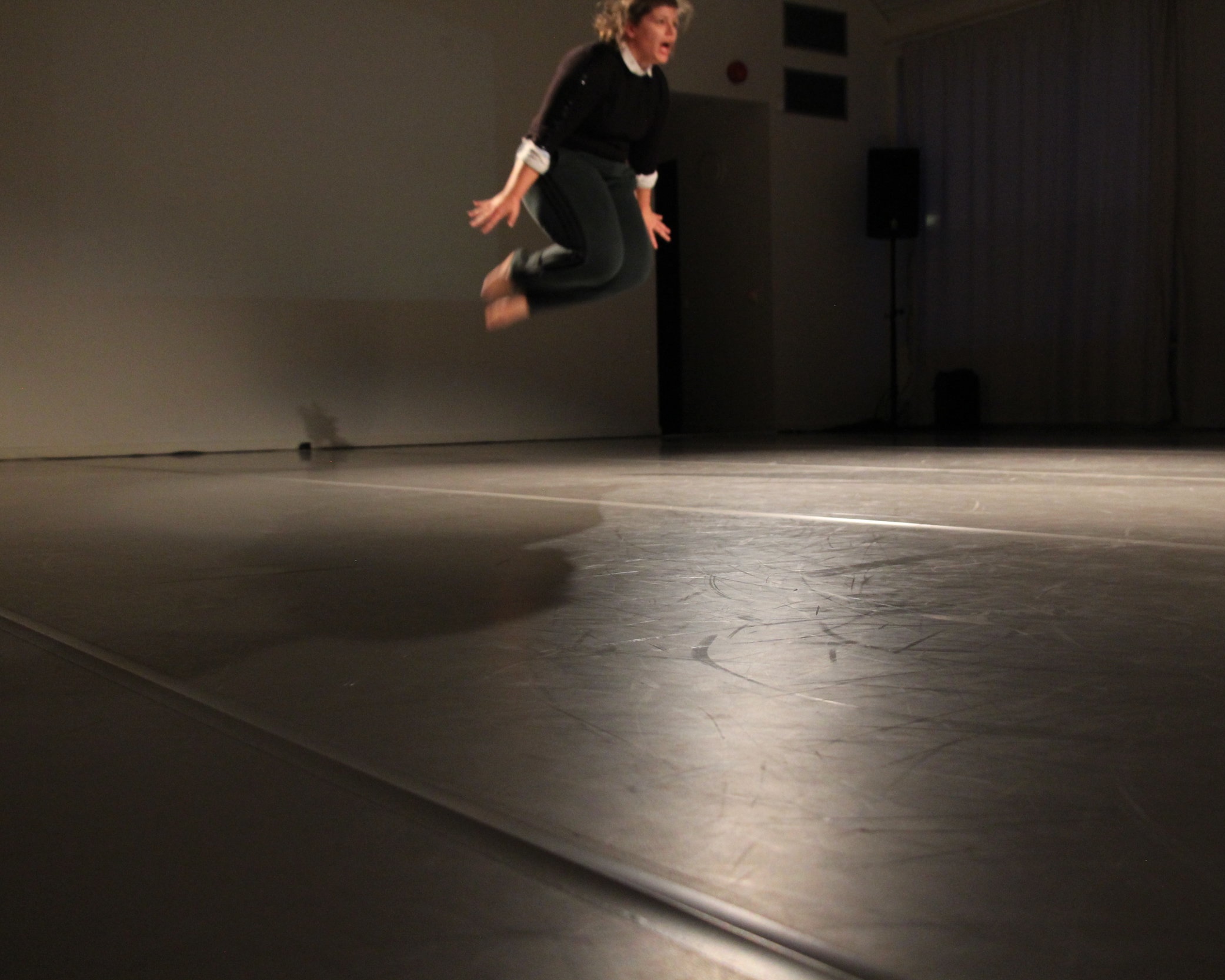 Description:
"The move" is a piece about all, more or less, movements we do in order to do a single movement. It is about a kinetic research of a dancer's usual movements, which does without even think. It is about an effort to be more considerate about how a dancer moves all the time. A constant battle of mind and body in order to do the right movements, with the proper quality and to keep the balance concerning the choreography, the dramaturg and the perfect timing. So the idea is to do and speak loud to myself of what to do and the audience is experiencing live my thoughts and my interpretation. This piece is an improvisation solo, concerning my kinetic patterns and has a goal to break through my habits in movement.
Concept/Performing/Musical design: Nadi Gogoulou
Support: KID Residency (Malme, Sweden 2018)
Bio:
Nadi Gogoulou is a professional dancer/performer. She graduated a professional dance school in 2011 and she has a degree in Economics from 2013. She mostly works as a dancer with many Greek choreographers in dance performances and site specific performances, but also as a creator of her own choreographies. Works of her own is the pieces "DownFall", "On the spot", "Late Night Impro". In addition to that she directs her own short dance films and some of them had been presented in the Athens Video Dance Project, Moving Images International Video Dance Festival and International Dance Film Festival, in Greece, Cyprus and Belgium respectfully. She works also in theater productions as a director of the movement and occasionally she gives contemporary dance classes to amateurs and actors.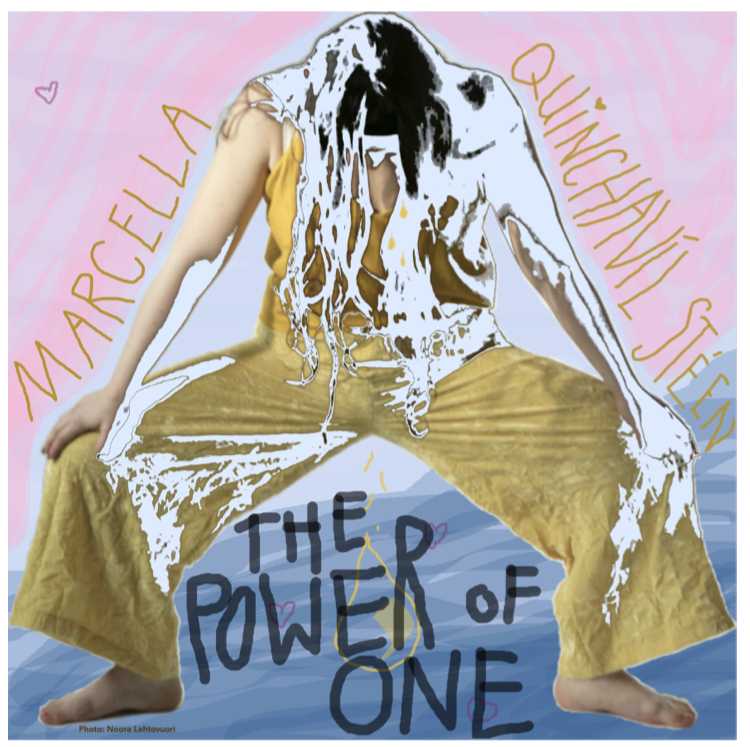 Description:
How an ashamed body moves when it is forced into action. Revealed when it is not ready to be visible. Needing to disappear. What we shame or celebrate is about what ideas we have of right or wrong.
A critical perspective on feelings, power structures & space. But there is a fantasy of freedom — depowering oppressive structures, unlearning and unbecoming what is constituted. Freedom from having to be or do, from expectations, discipline and the essential.
Bio:
Marcella Quinchavil Stéen is a Swedish-Chilean dance artist. Her artistic practice is inspired of somatic practices, everyday habits and how words construct situations. Her performative interest lies in the banal, what knowledge is and both the vulnerable and the ridiculous in being a human. That, in order to have a critical perspective on feelings, performance and power structures.
She graduated from Trinity Laban Conservatoire of Music and Dance with a first class degree BA (Hons) in Contemporary Dance, London, U.K. Currently, she is undertaking a MFA in Performing Arts. She has worked with very famous people, and is very famous herself.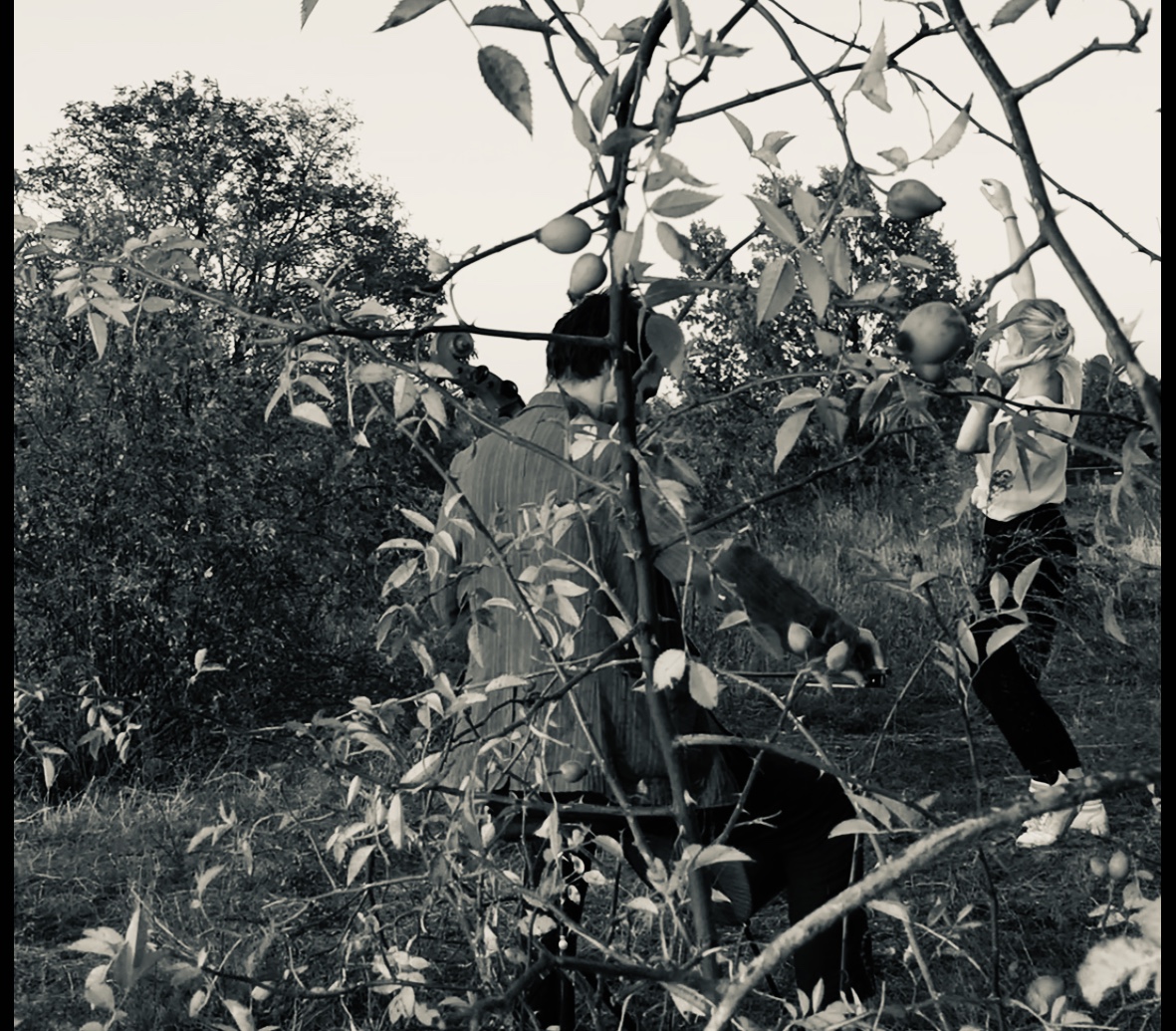 SARAH JEGELKA & HANNES BUDER
Description:
Instant composition for cello & dance
Observe the empty space between inhaling and exhaling.
Trap into the silence between the words.
Things disappear, only the last substance remains.
Forms disappear, only the formless remains.
Definitions disappear, the undefined remains.
But this very pure space is there before anything comes into being.
Cello: Hannes Buder
Dance: Sarah Jegelka
Bio:
Hannes Buder (born 1978 in the former GDR) is a musician, improviser and composer in the field of experimental music. His works concentrate on issues of movement, authenticity, intuition, minimalism, density and slowness. Buder's current projects include the bands 'Zug Zug' with Todd Capp and Andrew Lafkas, 'Gravity' with Hannes Lingens and Andrew Lafkas, the duo with Luc Houtkamp, the dance company "one:third", and his solo project. Beyond that he has collaborated with Audrey Chen, Tony Buck, Audrey Lauro, Hilary Jeffery, Mike Majkowski, Matthias Bauer, Steve Heather, the Berlin Improvisers Orchestra and many others. Hannes Buder's Solo recordings include "changes" (2000), "dunkelbunt" (2004), "openyoureyescloseyoureyes" (2006) and "changes II" (2015). He performed concerts in Europe, Australia and in the USA. Buder has also composed, improvised and recorded music for different dance (Oxana Chi, Judith Sanchez Ruìz), theater (Jörg Mihan, Johannes Maria Schmit) and film projects (Barbara Lubich, Annick Gaudreault). He's been giving workshops at festivals, music schools and with prisoners in jail. He studied guitar at the Carl Maria von Weber Conservatory in Dresden and the Franz Liszt Conservatory in Weimar.
http://www.hannesbuder.de/
Sarah Jegelka is a professional dancer based in Berlin. Sarah likes to find new ways of connecting and expressing different arts through movement. Fascinated by the notion of touching the unconscious inherent in movement, she has chosen to further her research in the area of instant composition and mind-body connection, studying western and eastern medicine and philosophies.